ABOUT YELLOWSCIRE
MISSION &nbsp &nbsp VISION &nbsp &nbsp VALUES
YellowScire - Consultoria e Soluções Informáticas
We are particularly satisfied with the path developed over almost 20 years it's the recognition of our work and dedication. Thanks to all employees, partners and customers who have contributed and continue to believe in our added value, performance, growth and place their trust in our services and solutions.
---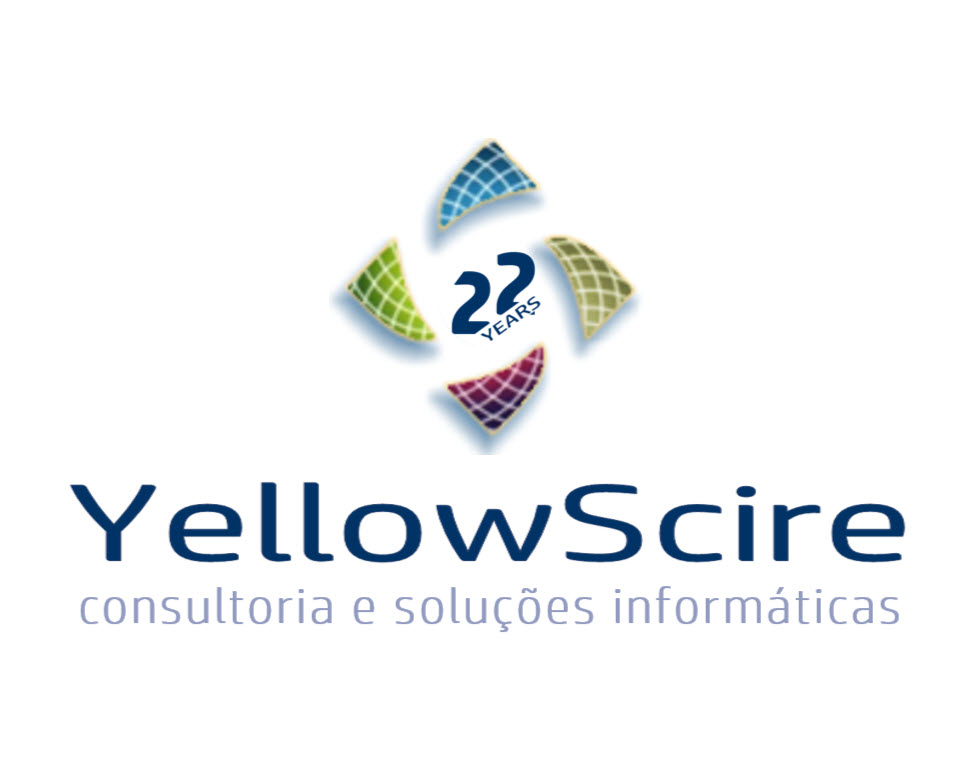 YellowScire is a management and development consultancy in information technologies that focuses its activity on providing services and implementing business analysis solutions.
It defines its position as an information technology company, dedicated to meeting the management needs of its Clients seeking to create service offers with recognized quality and value through the knowledge acquired by the team of senior consultants over several years of experience.
We are aware and believe that through our strategy oriented towards offering solutions in different areas of activity we are able to help our Customers and Partners to face and successfully overcome the demands of the present having as a vision the need that nowadays organizations must create new processes and bring about new challenges. Organizations and processes need to keep up with the constant evolution so we believe that development and knowledge are the key to success.
YellowScire's main areas of expertise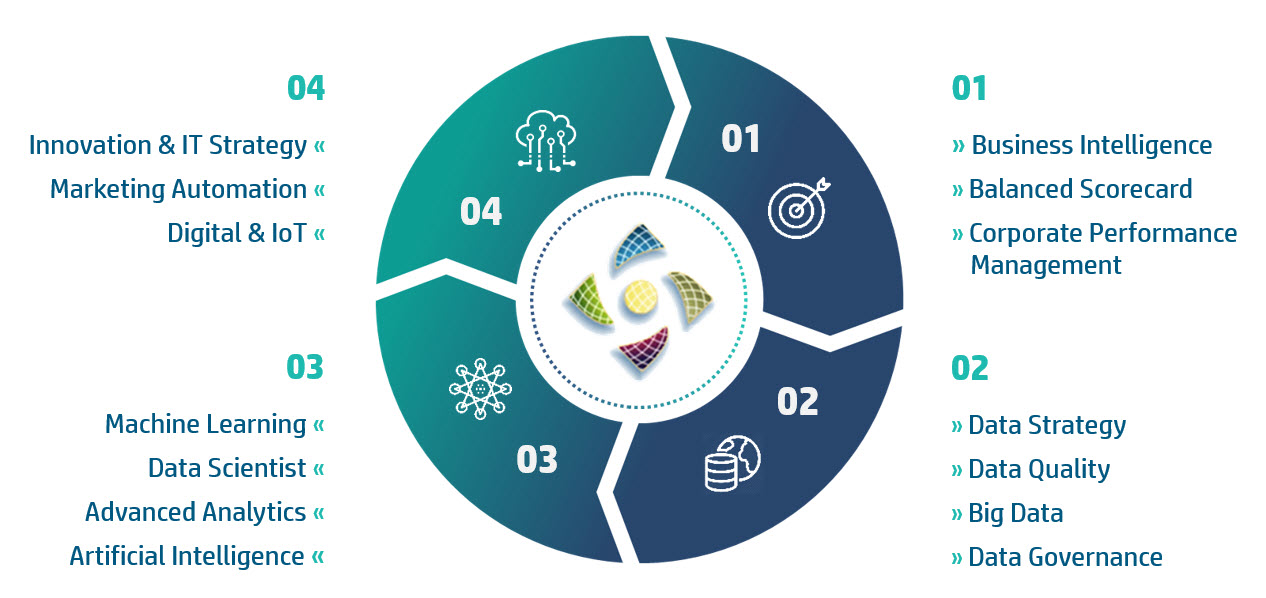 ---
YELLOWSCIRE COMPLEMENTARY AREAS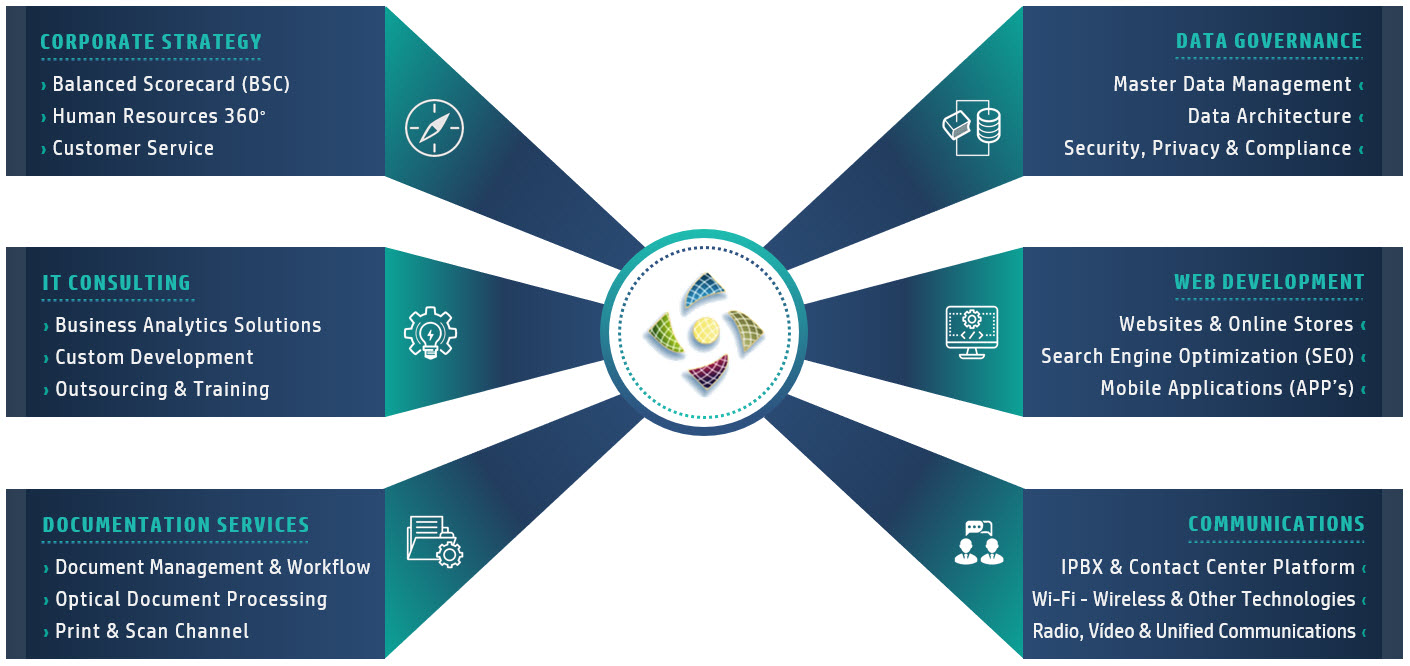 ---
MISSION
YellowScire's mission is to contribute to the technological development of organizations ensuring to Customers and Partners greater operability, efficiency and return in the management of information media through the quality of its products and services which improve access to information support the decision-making and generate knowledge.


Create Added Value:

Assist your customers and partners in solving problems;
Customer orientation with competence and quality;
With experienced and sophisticated specialists with ambition and dedication;
Communicating and creating value with efficiency and profitability;
Implementation of global solutions in order to create cohesion and satisfaction in your organization.
Be your Business Partner in:

Business Intelligence (BI);
Balanced Scorecard (BSC) | Definition of Strategic Planning and Strategy Implementation in Organizations;
Corporate Performance Management (CPM);
Intelligence & Analytics;
Data Strategy | Data Quality | BIG Data | Data Governance;
Predictive Analytics | Data Scientist | Machine Learning;
Digital & IoT | Marketing Automation | Innovation;
Mobility & Location Intelligence;
360º Human Resources Solution;;
Solutions for Automatic Document Processing and Validation;;
Document Management and Workflow;
Anti-Fraud Solutions for Printed and Electronic Documents;
Intelligent Systems of Unified Communications VoIP and Wireless Networks;
Business Communications - Internet, Data, Voice, Videoconference, Wi-Fi and Cloud Services;
Executive Training | E-Learning | Coaching;
Development of Information Sites and Portals | Search Engine Optimization (SEO) | Digital marketing;
Mobile Application Development;
CRM & Customer Service Solution | Support | Guide | Chat | Talk | Explore;
Parking Solution - On-Street & Off-Street | Backoffice - Inspetorial App - Parking App.
---
VISION
YellowScire to be recognized, nationally and internationally as a leading company in providing business analysis solutions aimed at increasing operational efficiency of customers combining research and creation of best practices and competencies placing them at the service of developing solutions for information technology.

---
VALUES
Our values ​​are based on the pillar of Integrity in the relationship with our Customers and Partners where Trust, Honesty, Principles, Rigor in Acts and Independence in Acts are essential. Factors that have allowed us for almost two decades to have an excellent relationship with all entities and organizations with we collaborate and a guarantee of the success achieved in the projects in which we are involved.

MISSION &nbsp &nbsp VISION &nbsp &nbsp VALUES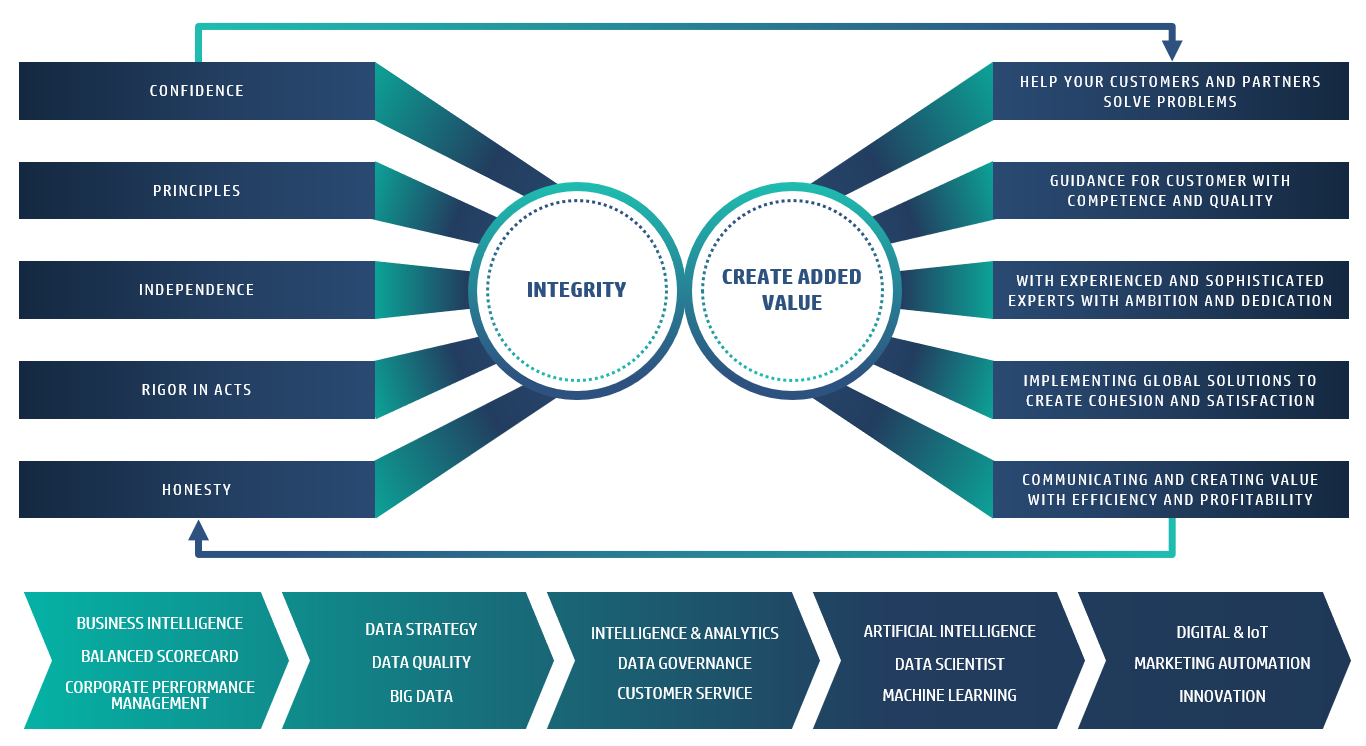 YellowScire - Consultoria e Soluções Informáticas, Lda.
Pólo Tecnológico de Lisboa, Edifício Empresarial 3
1600-546 LISBOA PORTUGAL
Phone: +351 217 101 600 &nbsp &nbsp Fax: +351 217 101 103
info@yellowscire.pt